Raoni
Animated feature film.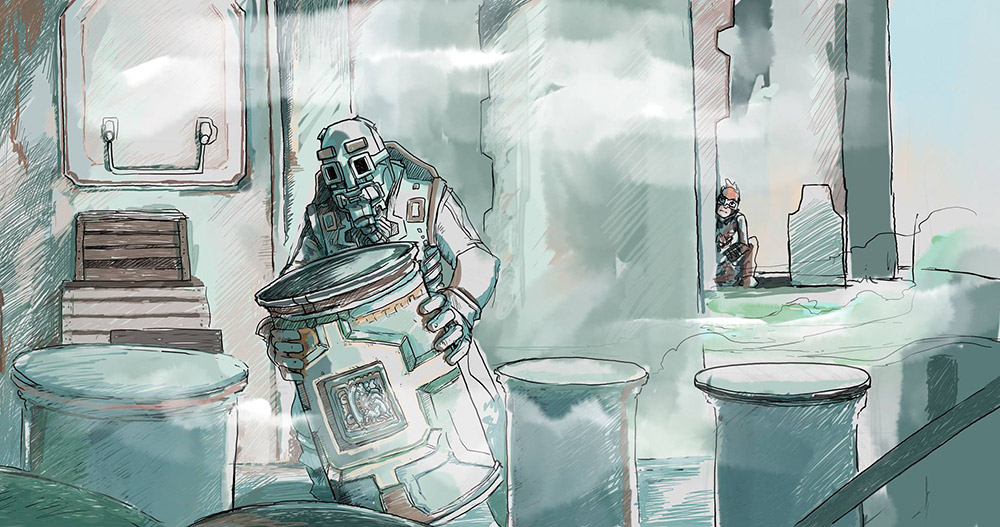 The journey of a young man who lives at the foot of a giant and wishes to make his way up until the top of it in order to change the way it walks.
RAONI is a animated feature film project. An adventure movie with script and direction from Pedro Harres, production ofHype.CG and executive production of Gabriel Garcia.
We want to make it through coproduction with medium/small size animation studios from Brazil and worldwide. The project aims not only at box office return, but also branding of several products; e.g. games, action figures, apps and web/TV content. We have the intention to use the same network stablished during coproduction to launch a descentralized and global distribution for the film.
Synopsis:
A community with over 10.000 inhabitants lives piled up inside of a mechanical giant that somewhat resembles a favela and is kilometers high. It has a look that combines steampunk engineering, pre-hispanic graphisms and the design of a favela. This is the world of Raoni, a young man that lives with his tribe inside one of the foots of this giant. Revolted, he abandons his dangerous and miserable life on the lower levels to help his companions. On his way towards the top, he discovers a fantastic world, with a complexity never seen before. Each part of the giant stands for an organ of the human body where he meet new enemies and allies. As he rises, his conscience of the structure of this world and his desires to change the way it works/walks becomes the same.